Choosing A Paint Color For Your Commercial Project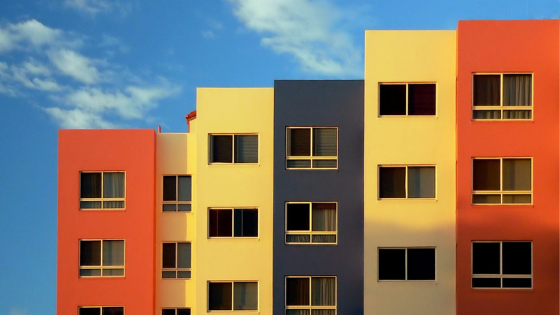 If you own a commercial building, exterior painting is crucial. It sets the tone for your business, while also maintaining the look. Additionally, paint only protects your structure from the weather. Also, it contributes to the initial impression clients have of your company. Our commercial builders explain that a fresh coat of paint, in addition to beautiful signage and landscaping, may boost the curb appeal of any commercial property. Today on the blog, our commercial construction company discusses choosing a paint color for your commercial project.
The Color of Your Building Is Important
Color is a powerful tool that organizations employ to generate brand identification. Importantly, choosing the appropriate exterior paint colors can assist any business owner. Additionally, it will make their company distinctive to both new and existing consumers. When choosing an external paint color for your commercial building, our General Contractor Sacramento urges you to keep the following in mind.
Construction
Each architectural style has a particular appearance that lends itself to various color palettes. We recommend selecting colors that complement the architecture of the building for the aesthetic. If your structure is in a historic district, your color choices may be limited.
Appeal to Your Ideal Customer
When painting the exterior of your business, use a color scheme that appeals to your core consumer type and target demographic. In general, younger people are drawn to stronger hues, whereas more senior clients choose muted and neutral colors. Furthermore, there is evidence that men and women perceive colors differently. Before selecting colors for your business, think about how color influences your target customer.
Business Type
It is commonly known that people link different colors with different emotions and sensations. A restaurant or bakery needs distinct color associations than an office building. For example, our friends at Maid For Muddy Paws, Deep Cleaning Service Woodlands, TX explains that they chose hues of pink and black to make their business stand out to their target audience.

The Natural Environment
When selecting exterior paint colors, consider your surroundings for both aesthetic and functional reasons. Many property owners avoid dark or rich colors in locations with bright year-round sunlight because they fade rapidly and absorb heat, raising cooling costs.
Surrounding Environment
Roofing, landscaping, sidewalks, and other outside aspects are frequently difficult and costly to replace. It is critical to choose an external paint color that contrasts with the hues of these items.
You should also consider nearby structures. If you deviate too much from the standard color schemes in the surrounding neighborhood, your building may become an eyesore.
Color Psychology
Color psychology is more of a marketing term than a scientific one. It has long been regarded as a powerful tool in branding by marketing gurus. Thus, colors have an effect on emotion, perception, and purchasing decisions. Employee productivity has even been demonstrated to be influenced by interior paint hues. Aligning the color of your exterior paint with your logo and other marketing materials creates consistency and helps to make your company recognizable.
Contact Headwater Today for Your Commercial Construction Project
Headwaters Construction aspires to be the commercial building industry leader in California, Washington, and Oregon. Our dedication to providing high-quality services is intended to provide you with peace of mind. Contact our team today to discuss your commercial construction project.